"It's so big"
Continuing in the theme of pizza, we took a trip to Homeslice in Neal's Yard, Seven Dials to try out their 20-inch pizzas. Between joining the virtual queue (remember: I don't queue for food) and sitting down, we visited Compagnie des Vins Surnaturels and partook in trying (and failing) to guess October's mystery wine (I guessed Syrah, it was actually a Valpolicella (the room was dark, OKAY)).
Between joining the wait list and sitting down, we waited 1 hour.
Atmosphere: Fast paced + staff are kinda in their own world but I would be too… how can you not get distracted by such large pizzas. Wine in boxes (more to come on this at a later date), paper plates and one massive pizza.
Presentation etc. : What you see is what you get. Love it. Wiiines tip: Go with someone who isn't afraid to stuff their face with food and is happy sharing.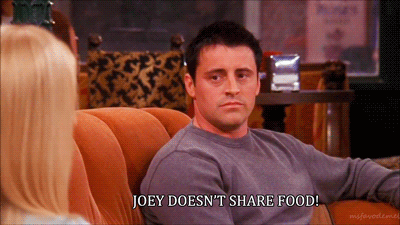 Food: We did a half/half (but you can buy single slices if you're not that hungry). MUSHROOM, RICOTTA, PUMPKIN SEED & CHILLI: this let us down as you could only taste pumpkin seeds. But, SALAMI, ROCKET & PARMESAN gr8, perfect. See the menu here.
These are not cheesy overload, dominos-esque pizzas. There's limited mozzarella on the base, if any (see image below). And they're not particularly thick. We.. logically… assumed that 1/2 a 20-inch pizza is baaaasically equal to a whole standard pizza. But this was us trying to justify eating a 20-inch pizza. 20-INCH PIZZA.
They also do a signature topping. I believe the one they had when we were there had … Burrata… on it. I think it was Burrata, Serrano Ham, Heirloom Tomatoes + English Asparagus. Circolo Popolare got all my burrata craze out so we passed on that.
The wine conundrum: You are drinking wine out of water glasses.
Overall Impression: Good. Would I return? I'm not running back. I'd much rather feast on a classic pizza Napoletana with no fancy bullshit toppings. They also do takeout if you're around any of their (many) branches.
Wiiines rating out of cool: 22 degrees. Not yet summer but a comfortable 'sit outside' temperature.
wine-on